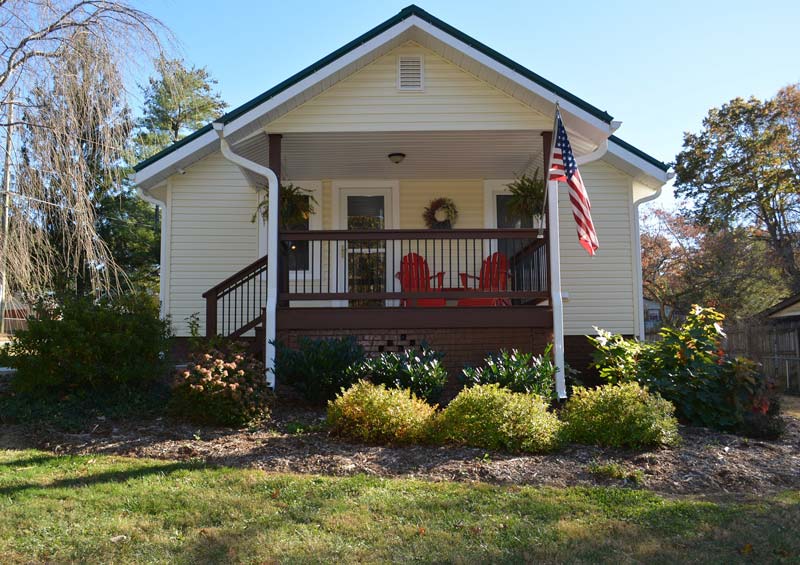 Since 1989, we at Kropf Real Estate Management have worked hard to become the premier property management firm in Asheville and the immediate surrounding areas. We have achieved this goal through our commitment to providing professional property management services with a focus on communication. We do this by keeping our property owners informed about the status of their properties. For our tenants we do this by ensuring that they are fully aware of their responsibilities, that they know they can contact us about any problems or situations and that we will do our honest best to find a resolution to their issue together. A tenant wants to know that they are getting a well maintained home and that they are working with a professional who understands their needs. An owner wants to know that the property will be taken care of and that any repairs will be cost effective. We are committed to always providing the best value for both tenants and owners, to providing quality properties and for seeing that those properties are kept in the best possible condition. We are able to provide quality repairs at a fair price to our property owners because Kropf Real Estate Management has developed a network of reliable and trustworthy subcontractors and workman that we use to maintain and service investment property.
It would be our pleasure to talk with you about managing a property for you or showing you a rental property that we have available.
Our History
We are a full service property management company that was founded in 1989 by Dana Kropf. Our company has transformed over the years from a sole proprietorship to a LLC and finally to our current status of a corporation. Mr. Kropf had a vision for a different type of property management company where the property owner, tenant and property manager have open lines of communication to better serve the property, the owners and tenants. We want to talk with you and to keep you informed about the property and the process. Nowadays, with more regulations, the rental process is more complicated than ever. But we're here to make the whole process easy and understandable. With this vision Mr. Kropf developed a system which reduces frustrations and problems with the rental properties and creates better relationships with the property owners and tenants. In 1995 Denise Kropf joined Mr. Kropf in managing property and continuing to expand the business.